BMW i8 is a unique hybrid car because it was developed almost "from scratch", unlike other manufacturers that for the most part adapt their existing projects when creating new models. In case of i8, BMW abandoned the use of a standard aluminum or steel body in favor of carbon-fiber monocoque developed in close cooperation with the American company SG Carbon. Carbon-fiber component is attached to so-called "driving unit", which is an aluminum chassis with suspension, batteries and power train.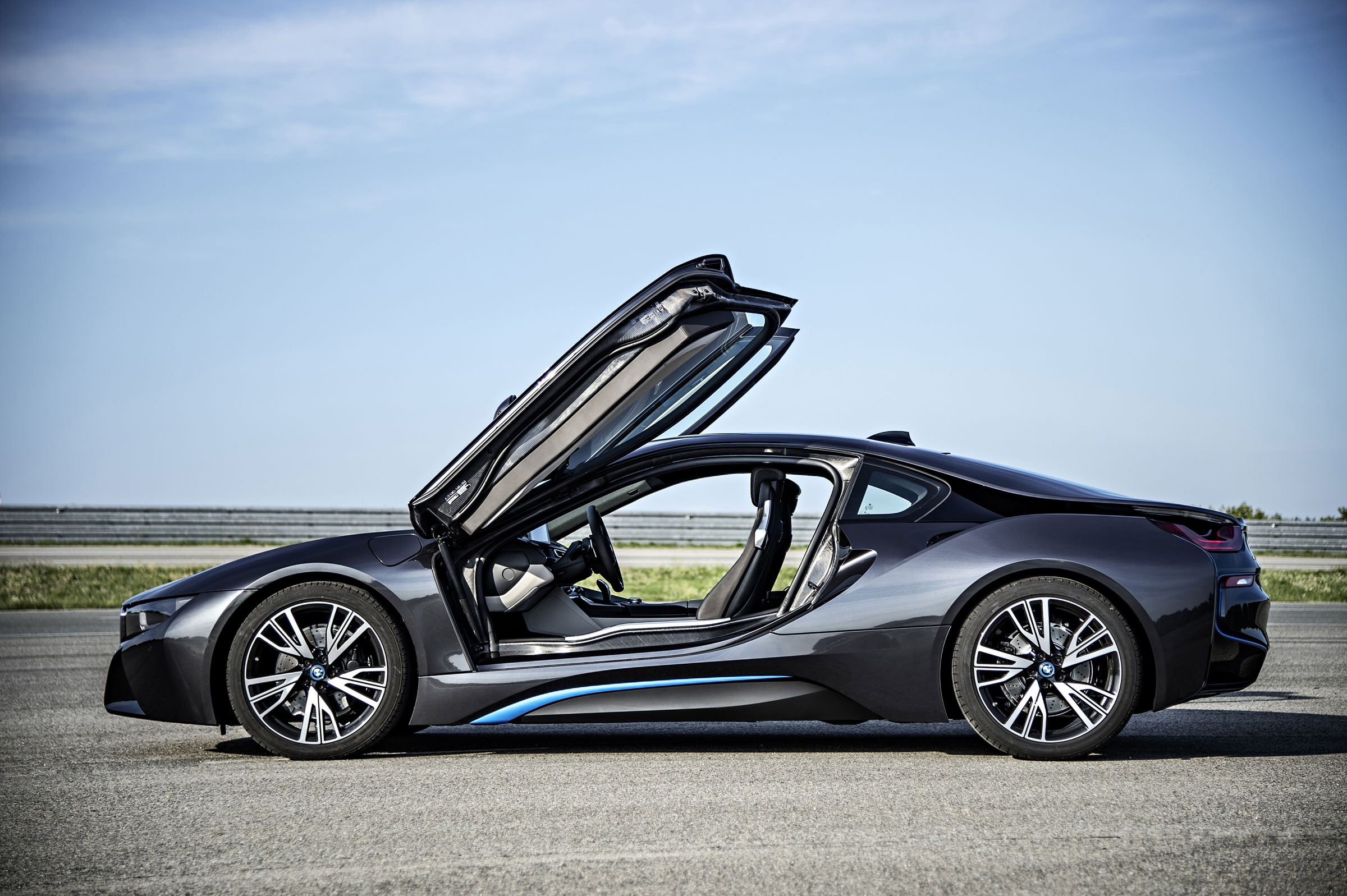 Passenger compartment of the car looks futuristic. The driver and the passenger seat quite low in the bucket seats, as in real sports car, and the front panel can be easily called a work of compositional art, where instead of the dash board a large display is mounted with appearance varying depending on the driving mode. On the right side of the display there is a virtual scale of power reserve, and a speedometer on the left. In the central part of the board there is already familiar ConnectedDrive system display with a diagonal of 8.8 inches. Due to the extensive use of materials such as aluminum, carbon-fiber, magnesium, as well as light glass reinforced with nanocoating in the manufacture of the car, Bavarians managed to make a hybrid sports car with a mass not exceeding 1.5 tons, a result more than decent for cars with two power units, two transmissions, bundles of power cables and the battery pack.
In a combination of gasoline/electric motor, the former is the most versatile. A gasoline unit can operate as the traction motor and as a generator to recharge the batteries, so the owners of BMW i8 shall not worry for the autonomy of their car with fuel distance reaching 600 kilometers; and in all-electric mode, sports coupe can also drive much, while accelerating to a speed of 120 kilometers per hour. Just enable Comfort mode when driving on the highway, and the electronic system will decide how to use energy best. In this mode, the car is more often driven by a gasoline engine, and brake energy recovery system works more efficiently.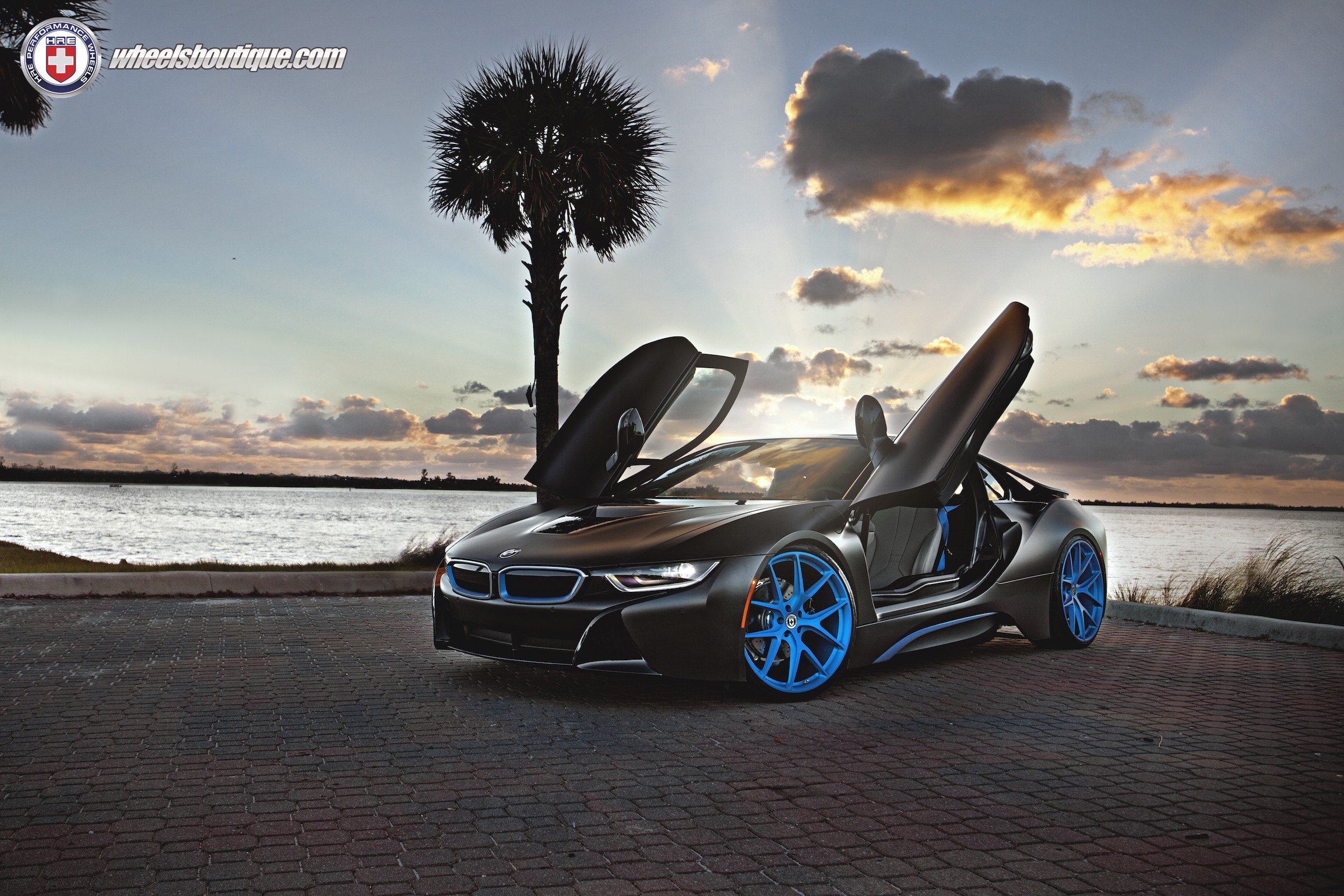 BMW i8 hybrid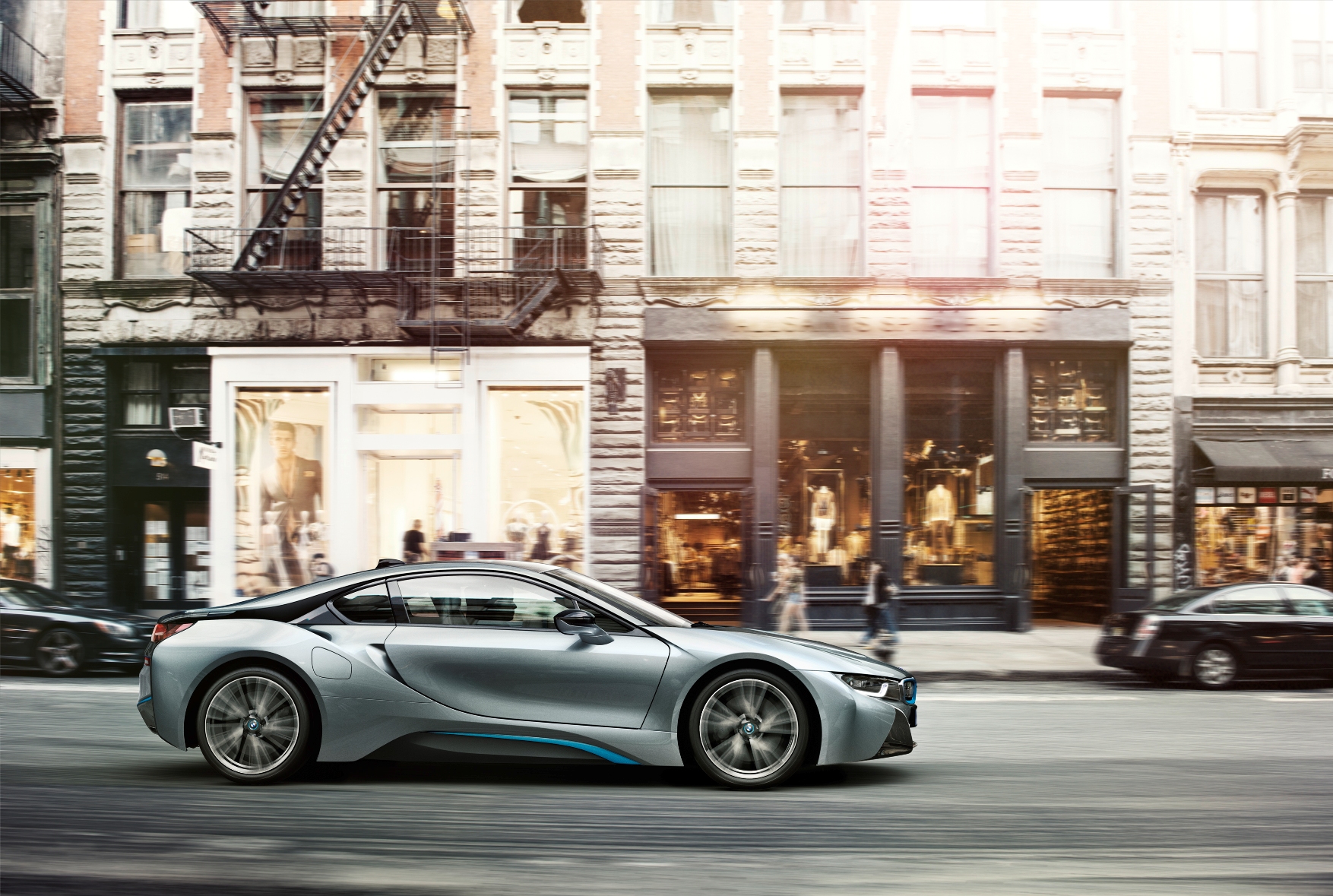 BMW i8 hybrid
If you select sport mode, a gasoline engine will constantly remind of it by sporty sound and savory throttling when downshifting, and operation of automatic transmission resembles switching in BMW M3. By the way, those who had the opportunity to drive in BMW i8, confirm that the manufacturer's 4.4 seconds to 100 kilometers per hour are not a marketing myth. In addition, the sound of a rear engine is enhanced by a built-in audio system, which generates certain frequencies to create a sound of high powered unit, making its sound deeper and richer. If this feature is disabled, the engine noise becomes similar to the sound of modern Formula 1 racing cars.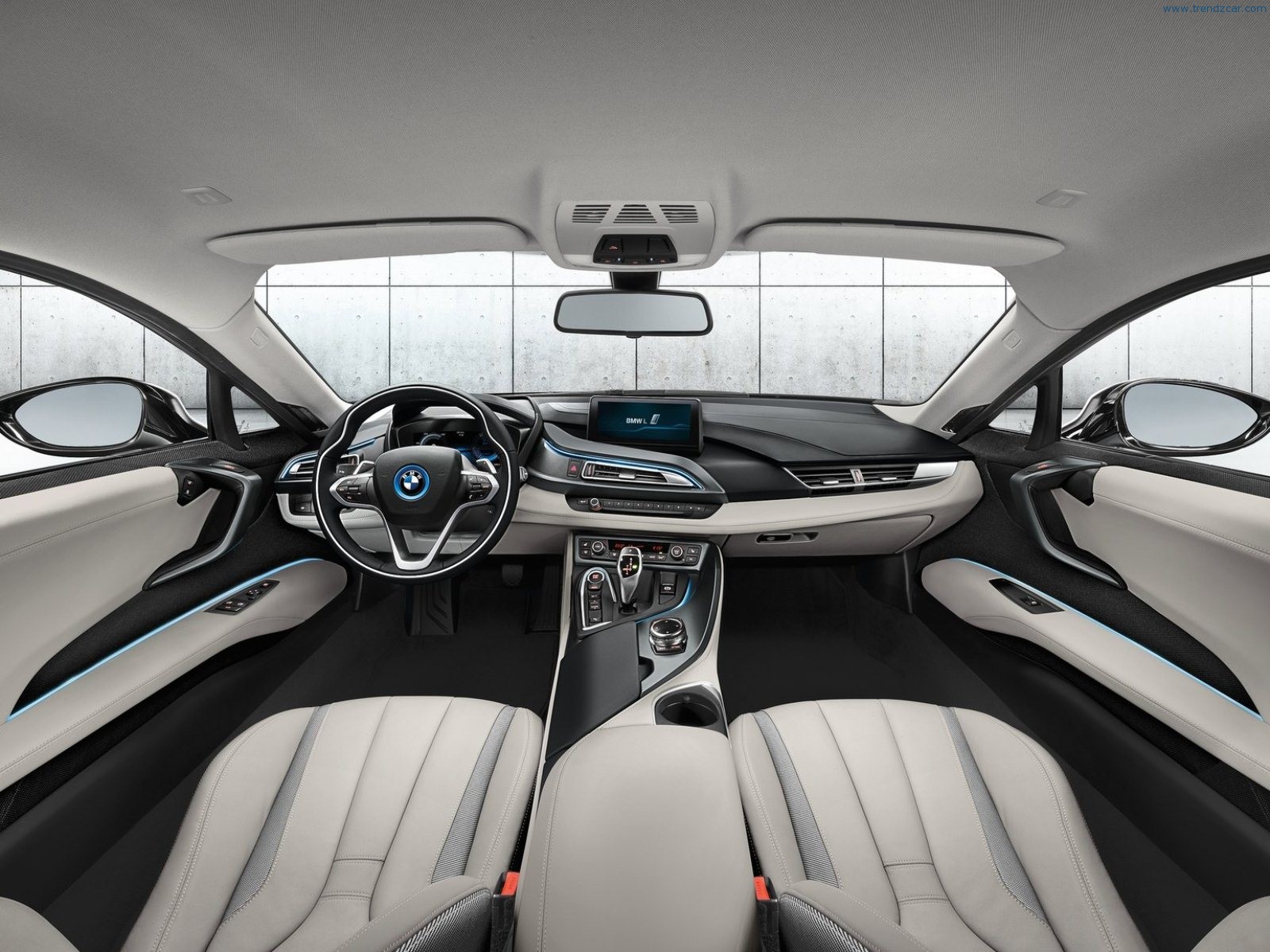 BMW i8 interior
The only thing that will distinguish BMW i8 from a full-fledged sports car is its tires. In an effort to achieve greater economic efficiency, very narrow tires are used in i8 as in most hybrids, so driving a car aggressively assaulting high-speed bunches of turns will require the driver's increased attention.
comments powered by